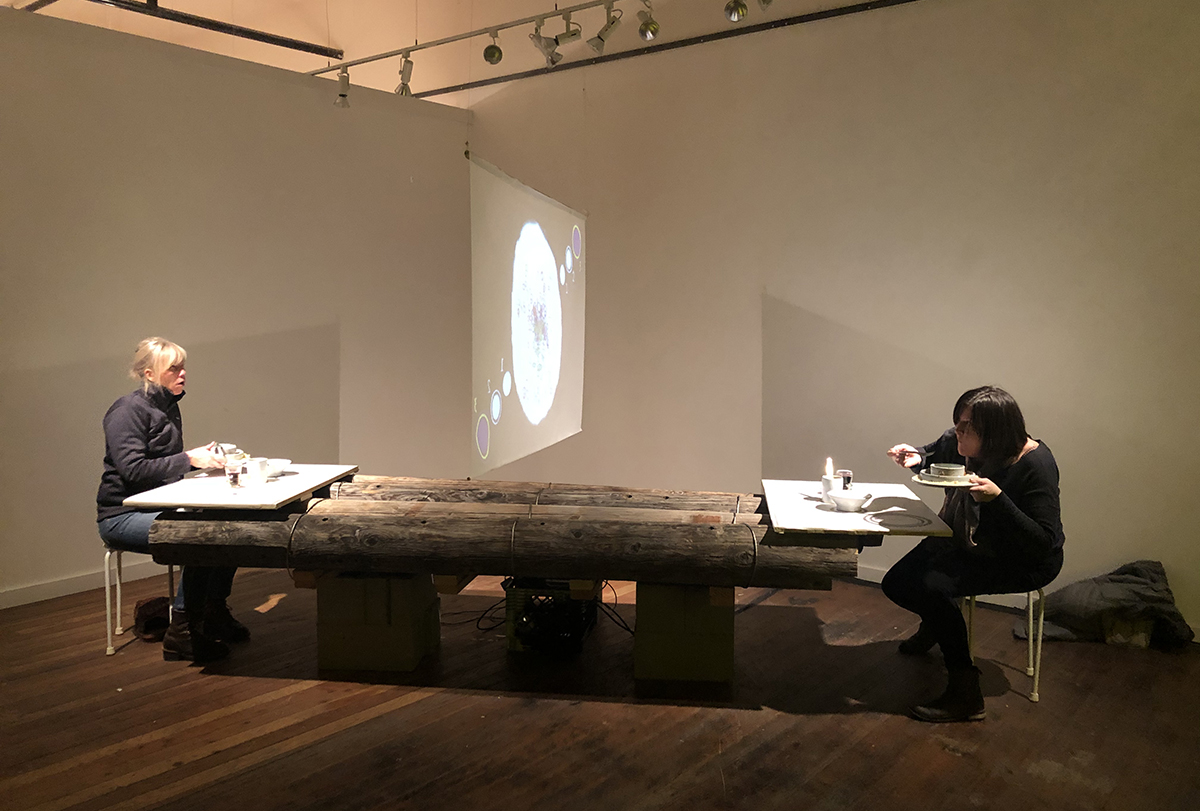 Power Line Feeds, Laboratory/Richmond Gallery, Spokane, WA, December 2019.


Power Line Feeds is a networked interactive multiple-media installation and dinner event inviting two guests at a time to enjoy a three-course meal served on a set of interactive dinnerware that visually communicates their dinner eating process to the other diner.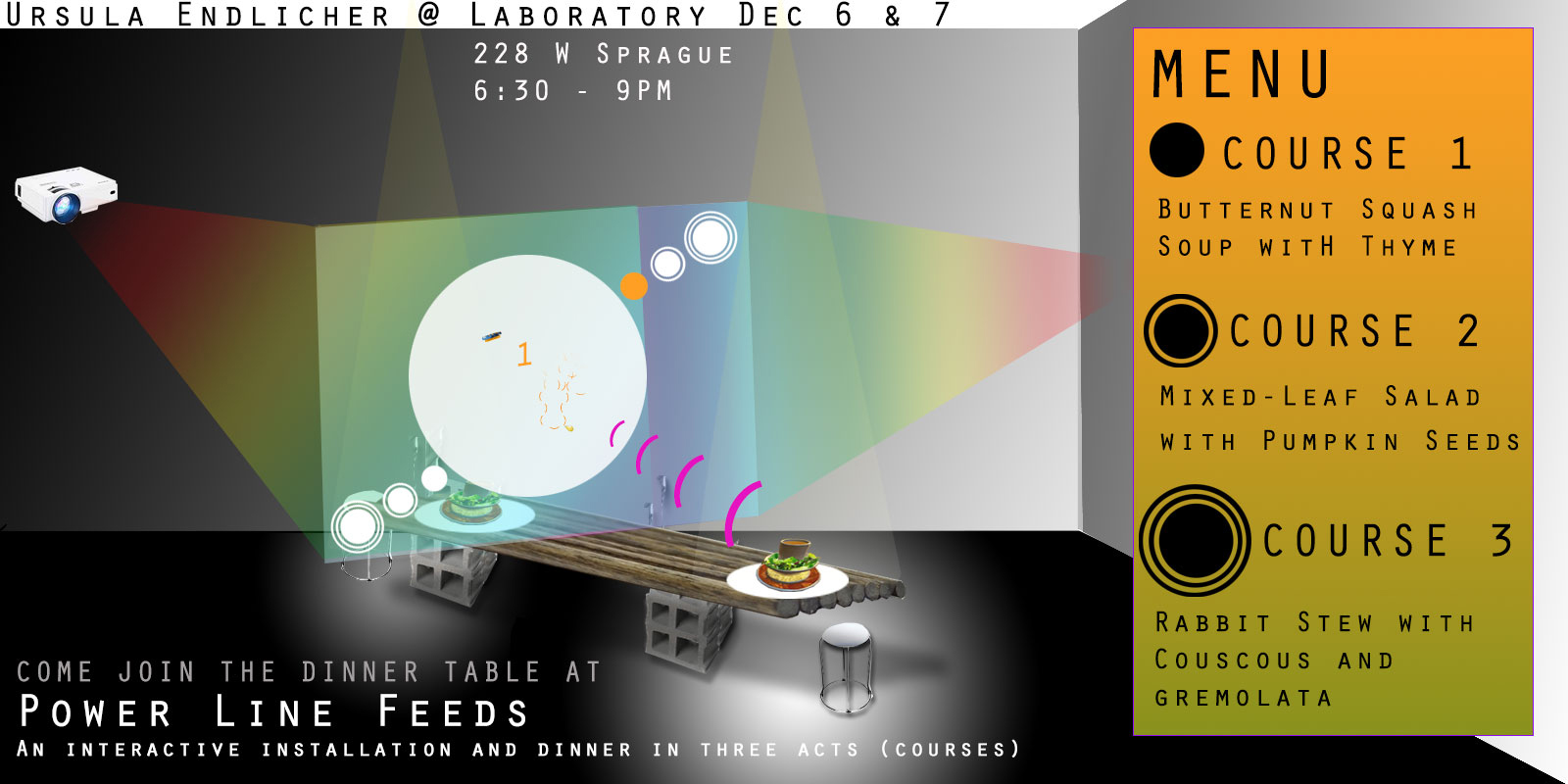 Power Line Feeds, Invitation and menu for the two-day interactive dining event at Laboratory/Richmond Gallery, Spokane, WA, December 2019


Power Line Feeds
superimposes a variety of networked systems - electrical power, Internet, communication, food, and society - that come together by inviting participants into a "sensorial system theater" where eating and tasting, moving and drawing, interacting and communicating, becomes a new form of dining experience in a digital and physical way.
Ceramic insulators, found on utility poles carrying electrical and fiber optic cables among others and used to ground and protect, become the visual metaphor for the networked systems that provide and feed our lifestyle and commodities. Turning the function and design of these insulators into a three-part dinnerware, custom-built cups, bowls, and plates (with embedded motion sensors) serve a three-course dinner menu. Two of such dinner settings are available to sit down at every fifteen minutes of the show. Not able to see the other dinner guest, each diner, while savoring each course, communicates their dinner eating progress by the move of their dishes. That way each entrant's table manners are translated into visual traces projected on the screen between diners, and alter the visual outcome of the installation by co-creating a procedural map of all guests' behaviour during the course of the whole dinner event.
As dining habits are now often accompanied by watching a screen (with each diner solely staring at their own phone)
Power Line Feeds
inserts the screen between two people as their only way to communicate - and with one another.
Power Line Feeds, Documentation of Dinner Events December 6 and 7, 2019, Laboratory, Spokane, WA
Power Line Feeds Event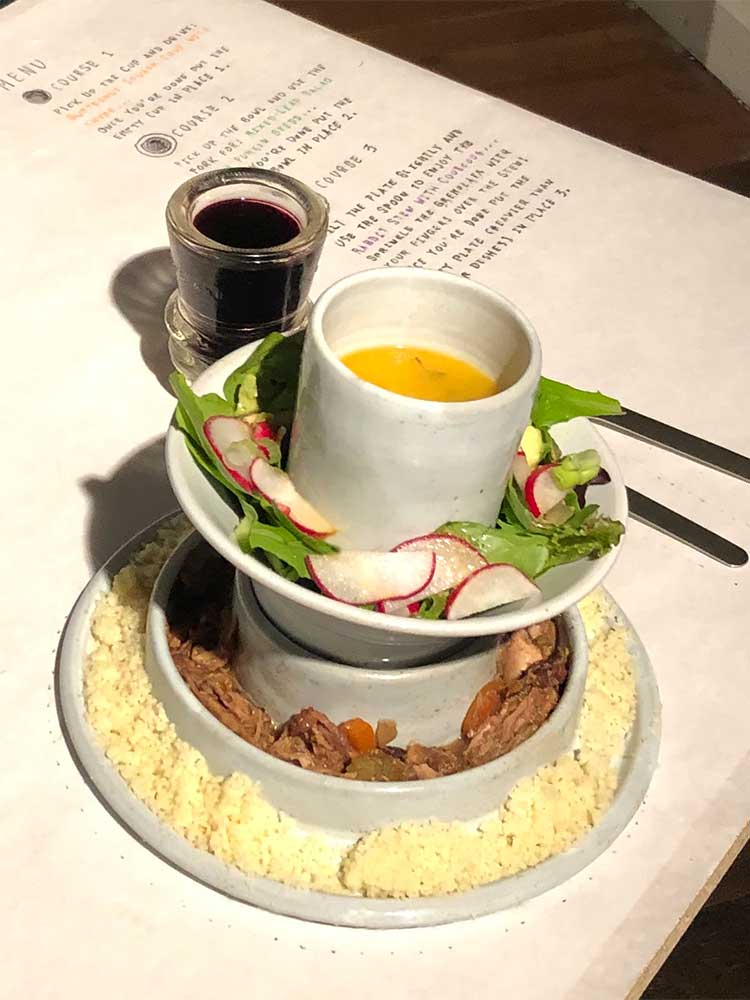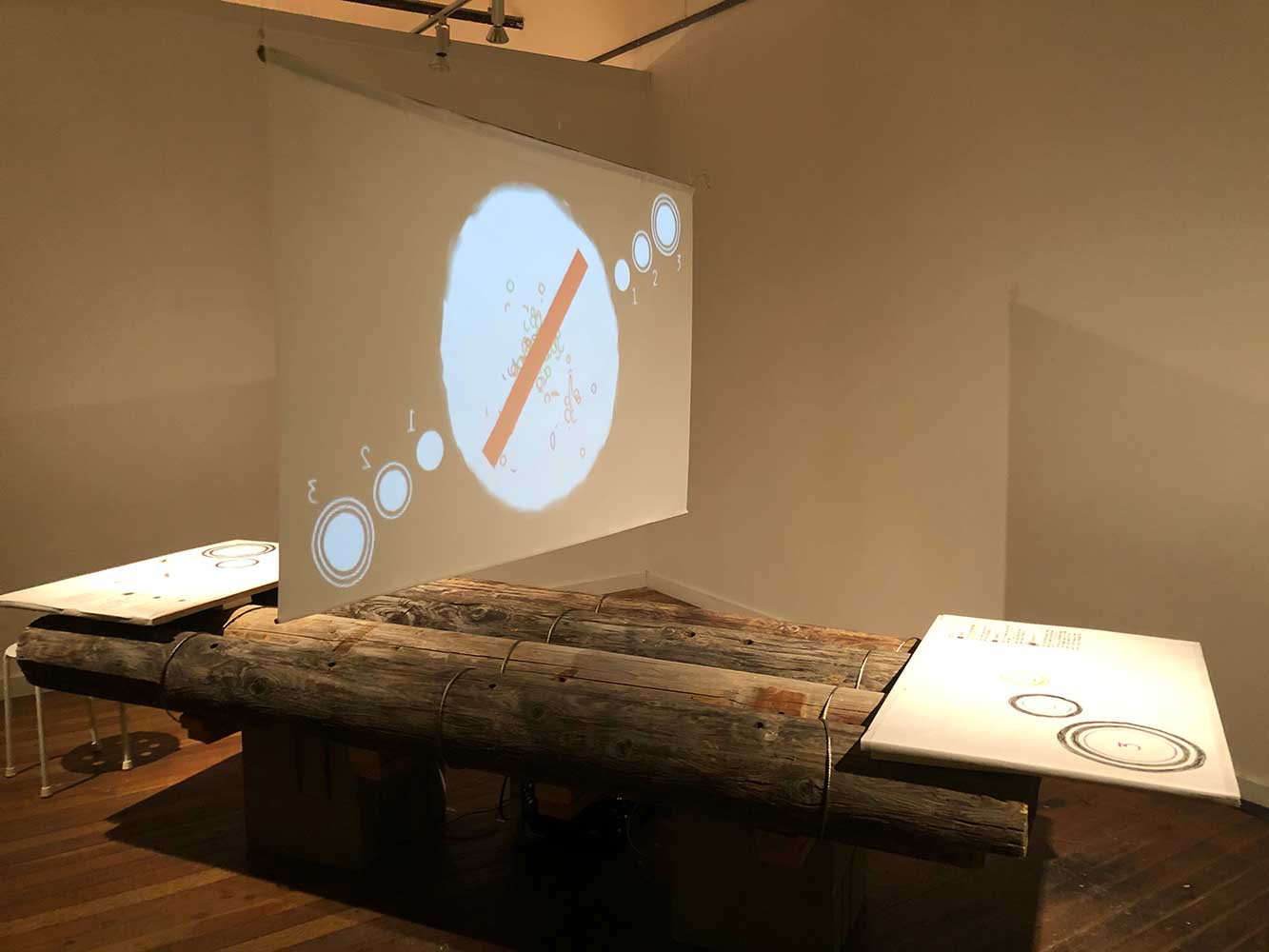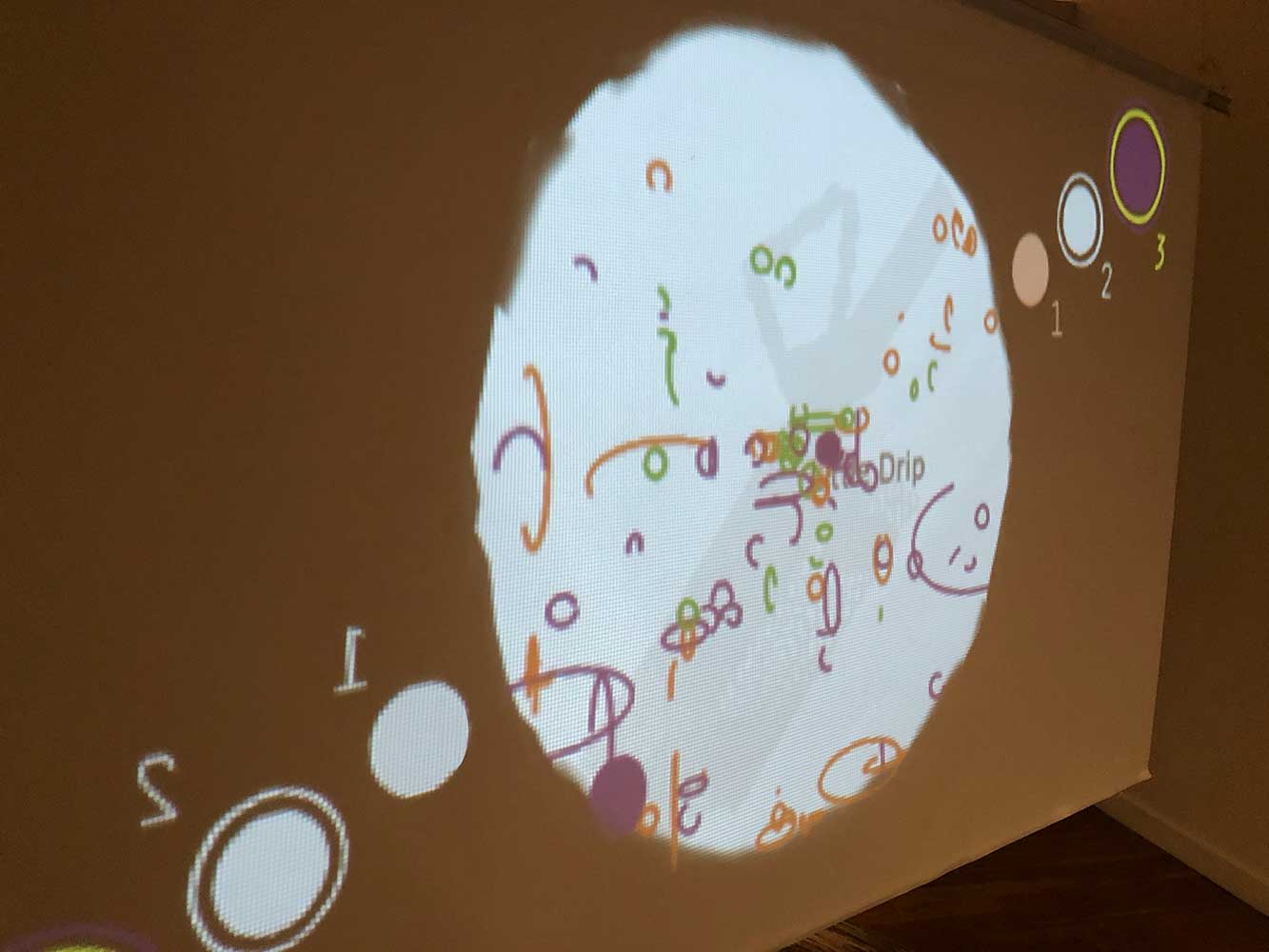 (above) Power Line Feeds: Three course menu served in custom built three-part ceramic dinnerware; program on "pause" between dining sessions; close-up: digital map of guest's movement capture during dinner
Power Line Feeds Preparation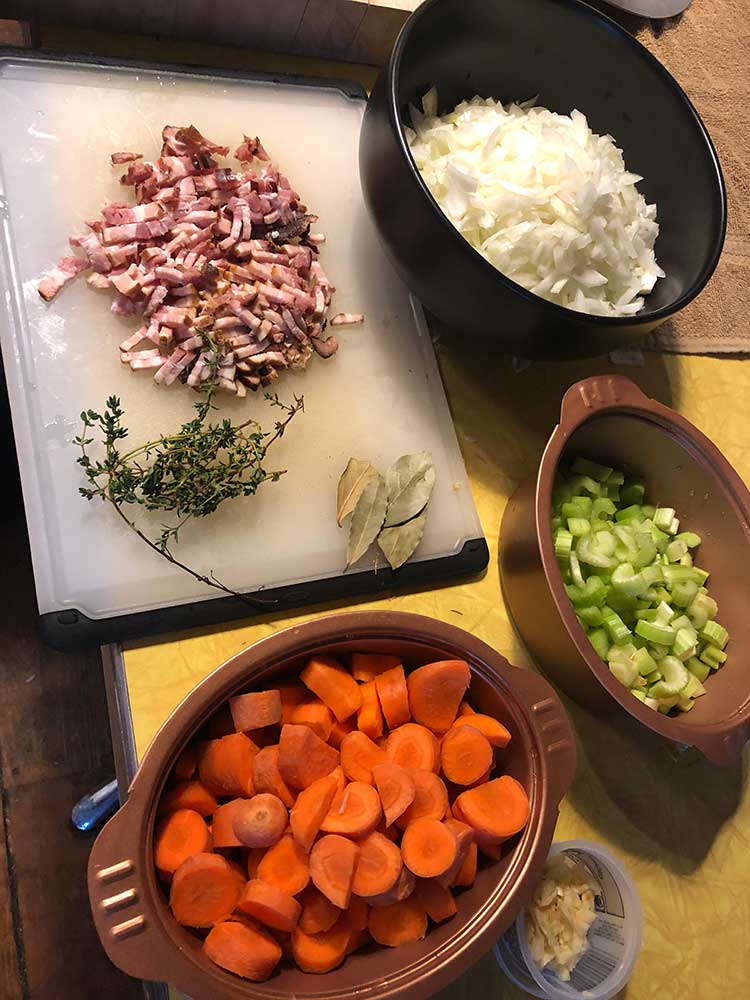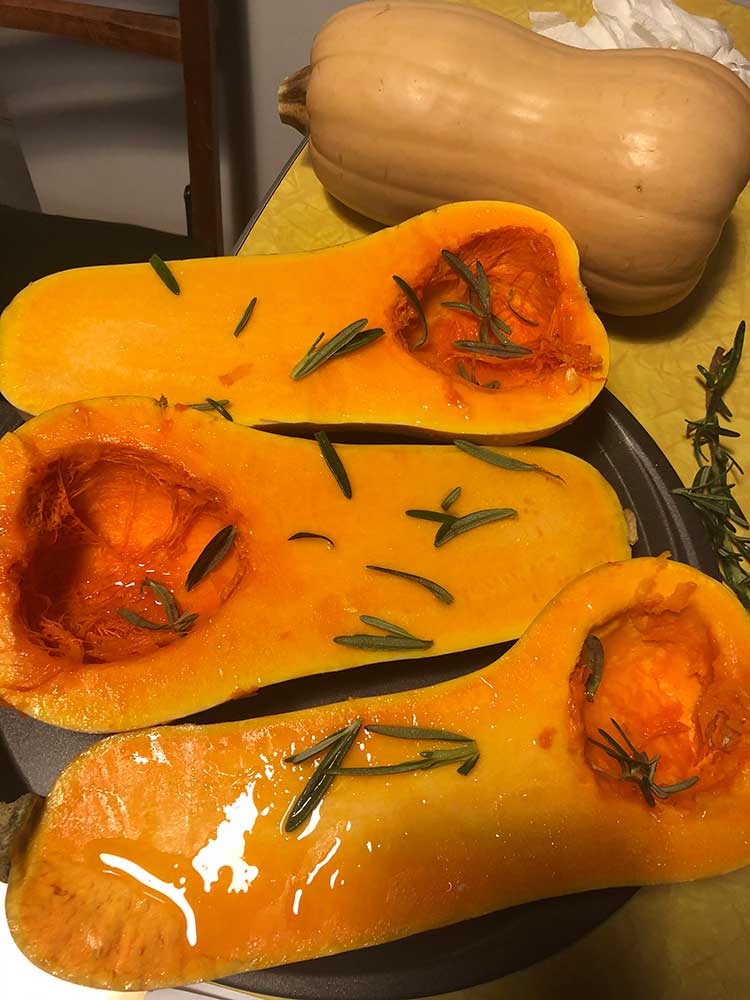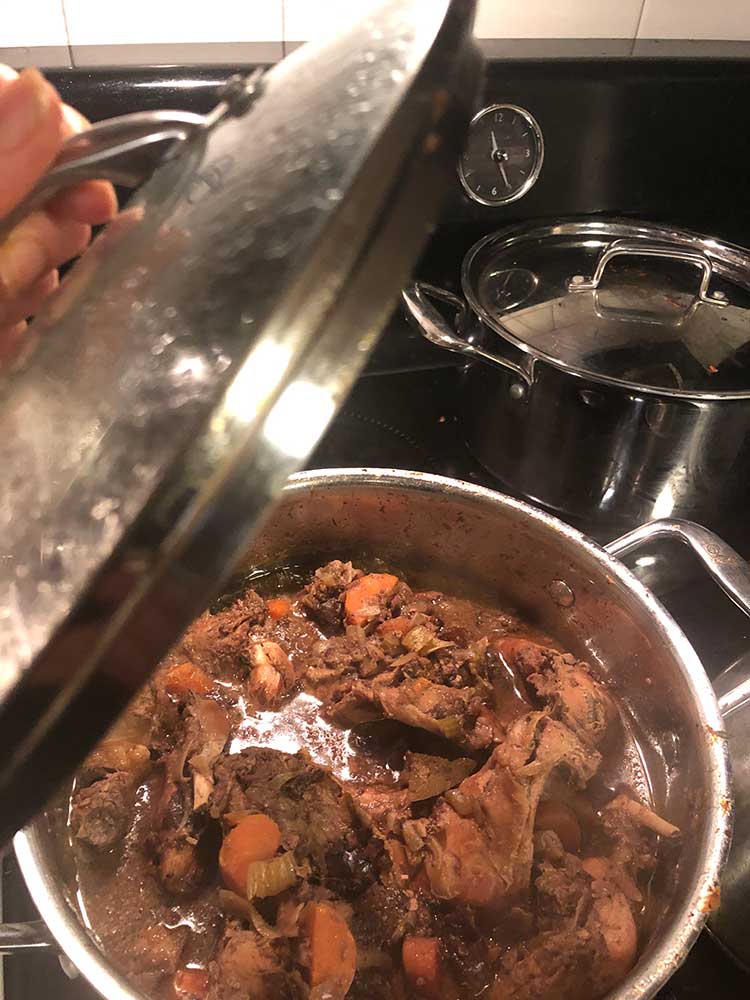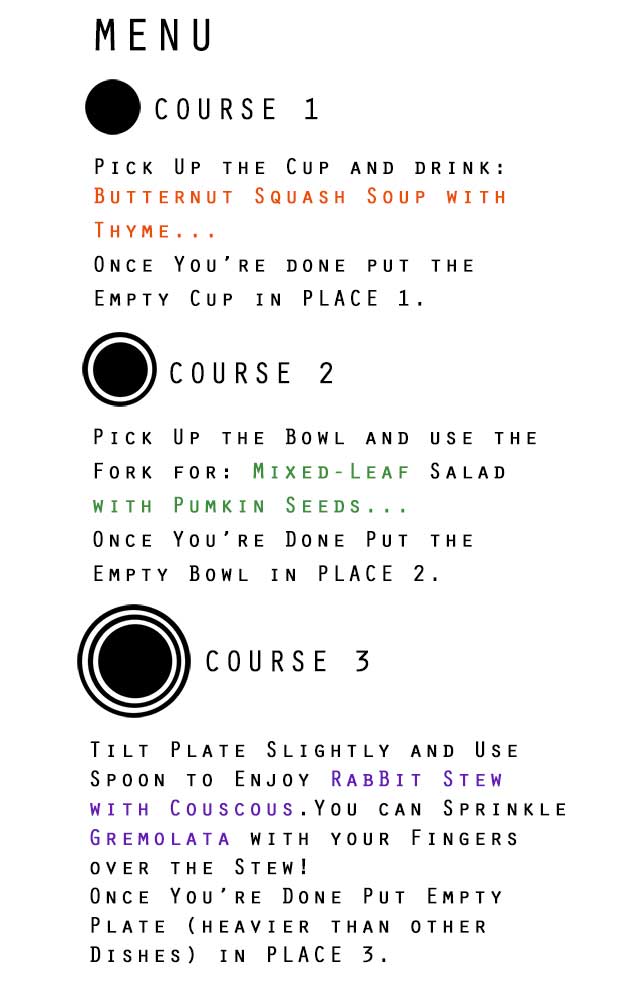 (above) Preparation for three-course menu; roasted butternut squash for soup; rabbit stew in progress; menu: food, dishes and how-to information;
Power Line Feeds Development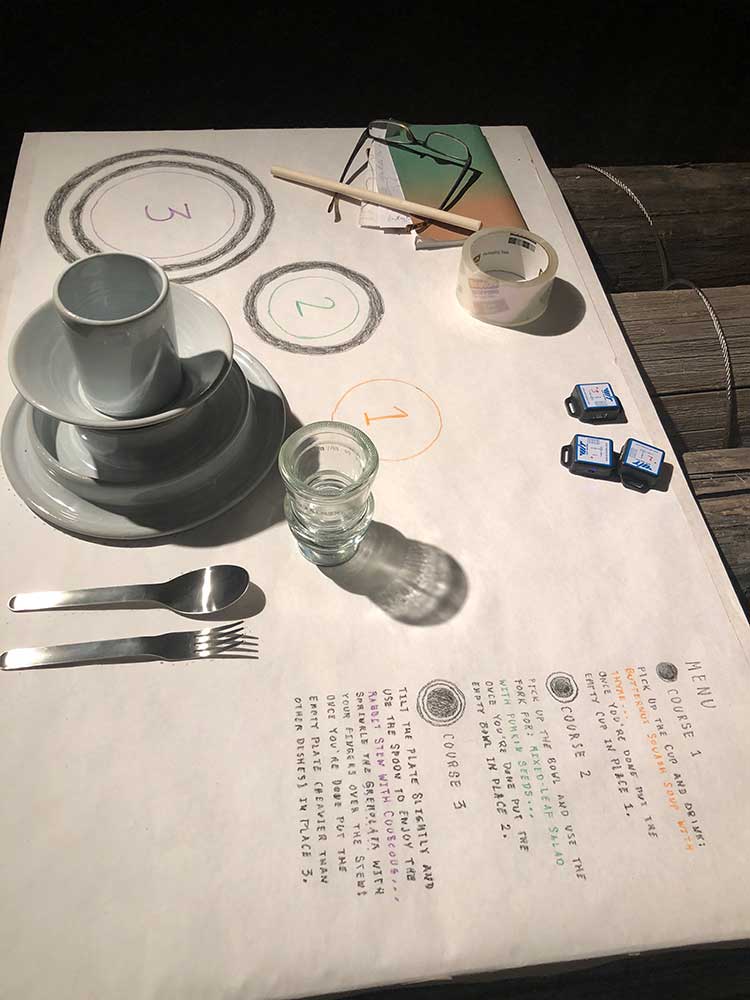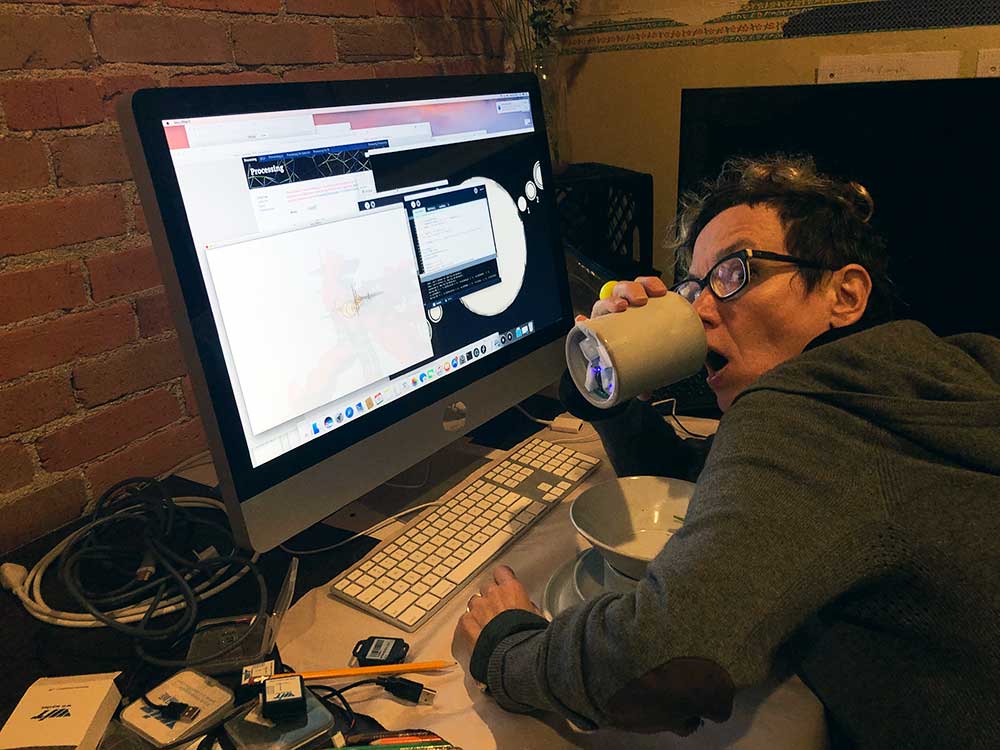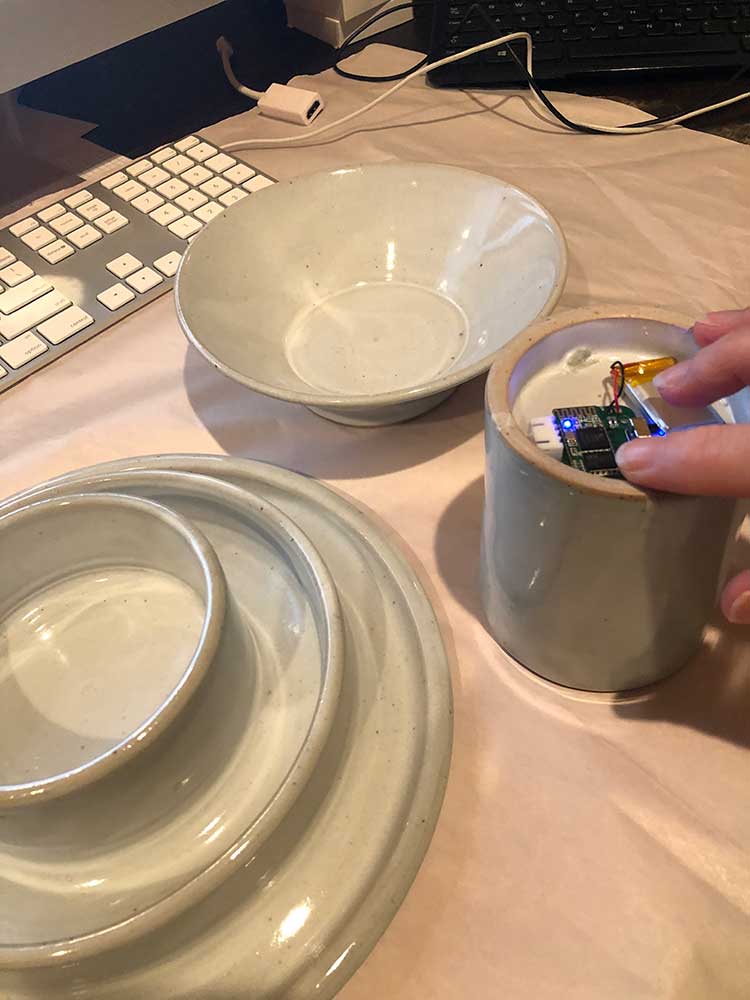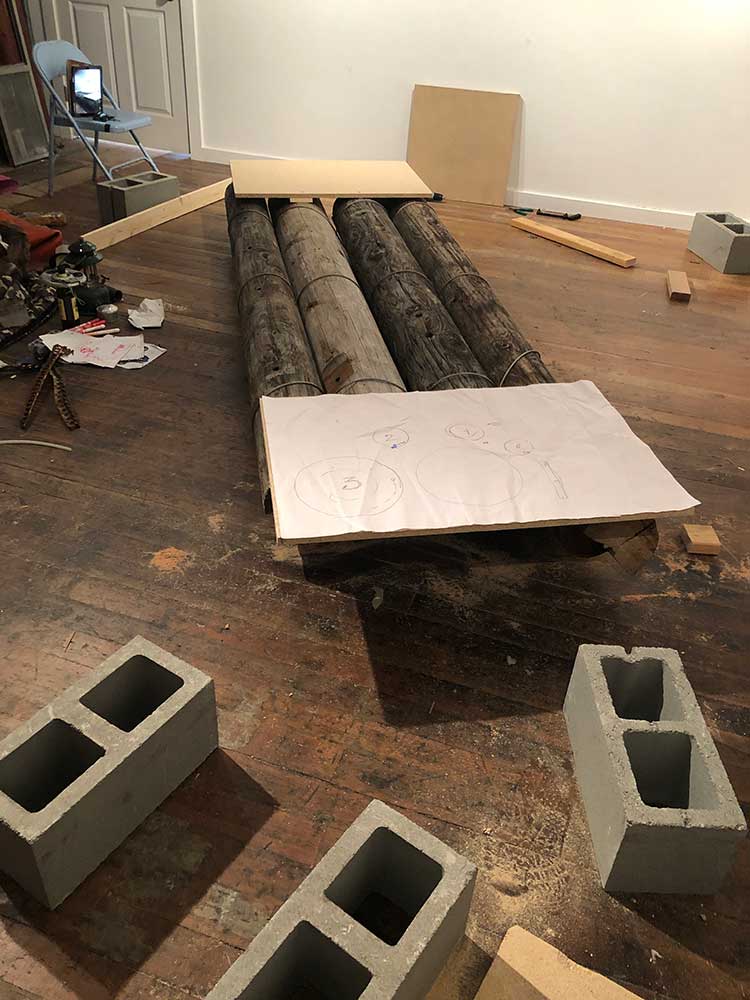 (above) Power Line Feeds dinner table interface almost ready; testing of movement with dishes / sensors in Processing; building of installation with discarded utility poles.
CREDITS / Power Line Feeds
© Ursula Endlicher 2019
Concept, design, ceramic development (since 2018), visual interface (digital and physical), (additional) programming, food preparation, and Power Line Feeds "Hostess": Ursula Endlicher
Produced at Laboratory in Spokane, WA, with the generous help and assistance by:
Lee Day, Alan Chatham, and Quin Kennedy (sensors / programming),
Austin Estrada (construction),
Inland Power & Light Company (power line poles donation),
Jenny Hyde (screen material donation),
Jessica Earle (installation assistance),
Kryston Skinner, Austin Estrada, and Maureen Sullivan (Power Line Feeds "waiters/waitresses"),
Lily Seitz (Power Line Feeds "Maitre d'")
The many helping hands during building, installation, and events.
And all dinner guests!!
Organic and local products were used in the preparation of the meal.
The "Insulator Dinnerware" was developed and produced at Byrdcliffe Ceramic Studio (NY) in collaboration with Rich Conti.